Board of Advisors
SharedGeo currently has a Board of Advisors that provides support and governance to the organization.

Luke Baer
Luke is currently the Senior V.P. General Counsel and Secretary at Robert Bosch LLC and is President, Bosch Management Services in North America.  Luke Baer received his law degree from the William Mitchell College of Law.  Luke's outstanding leadership skills and expertise contributed to the Bosch Group being  a leading global supplier of technology and services.  In fiscal year 2011, over 300,000 associates generated sales of $71.5 billion in the areas of automotive and industrial technology, consumer goods, and building technology.  The Bosch Group comprises Robert Bosch GmbH and its more than 350 subsidiaries and regional companies in some 60 countries. If its sales and service partners are included, then Bosch is represented in roughly 150 countries. Bosch spent more than $5.5 billion for research and development in 2011, and applied for over 4,100 patents worldwide.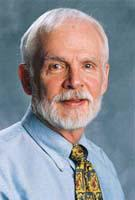 Dr. Will Craig
Will is currently the Associate Director of the Center for Urban and Regional Affairs (CURA) at the University of Minnesota where he acts as the principal investigator on numerous CURA projects. Will holds a Ph.D. in geography and in addition to working for CURA, he is a faculty member of the University of Minnesota Department of Geography, and the Masters in Geographic Information Science Program and Urban and Regional Planning programs.
Will Craig is a well-known leader in GIS and continues to serve many local, state, and national GIS Organizations. His outstanding contribution to GIS has be recognized with numerous awards and honors.
Will impressive list of appointments and contributions includes: President of URISA (1986-87); President of the University Consortium for Geographic Information Science (1997); President of the National States Geographic Information Council (2009-10); Chair the inaugural nation GIS/LIS Conference (1988); Chair of the Minnesota Governor's Council on Geographic Information (1992-93); Chair of the MetroGIS Coordinating Committee (2000-02); member of the Mapping Science Committee of the National Research Council (2000-2005); and member of the National Research Council's Committee on Land Parcel Databases (2006-07).
Will's lifetime of service and accomplishments in GIS were recognized in 2009 when he was inducted into the URISA GIS Hall of Fame where he was said to be "one of the pioneers of urban and regional information systems and GIS." HIs many other awards and honors include the URISA Leadership Award in 1989, the URISA Horwood Distinguished Service Award in 1993, the Minnesota GIS/LIS Lifetime Achievement Award in 1995, the University of Minnesota Academic Staff Award in 1998, and the Outstanding Service Award from the National States Geographic Information Council in 2007.
Randall (Randy) Johnson

Randy spent 16 years as lead staff for MetroGIS, an award-winning, regional geographic information systems initiative serving the seven-county Minneapolis-St. Paul (Minnesota) metropolitan area.  At MetroGIS, Randy was responsible for managing strategic and on-going business planning and performance measure activities; providing support to Policy Board, Coordinating Committee, and special workgroups; coordinating efforts to secure and sustain political support and financing; securing and maintaining key stakeholder participation; securing and administering data and cost sharing agreements; overseeing support for outreach and communications activities; and serving as liaison between MetroGIS and state and national initiatives with similar objectives.   With his MetroGIS experience, and the experiences of other geospatial collaboratives, Randy wrote "Lessons from Practice – A Guidebook to Organizing and Sustaining Geodata Collaboratives."
Randy has been recognized for his significant work by local, national and international GIS communities.  The MN GIS/LIS Consortium presented Randy with both the Polaris award and Lifetime Achievement award.  Additionally, Randy was key to MetroGIS being awarded the URISA Exemplary Systems in Government award in 2002. And Randy served as a charter member on the National Geospatial Advisory Council, representing regions, from 2008-2010.