COVID-19 Data Lesson Plan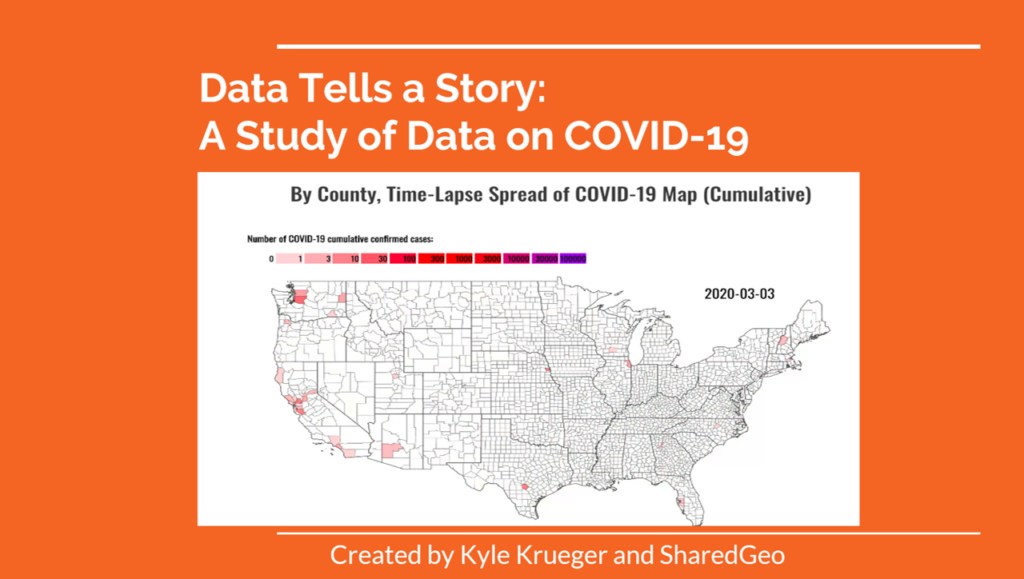 As a way to help educators connect with students about the ongoing COVID-19 pandemic, the links below offer a lesson plan and supporting documentation based on the information presented on this site. Target audience is 8-10th grade and conforms to Minnesota teaching standards.
Support items provided:
Feed back is welcome at info@sharedgeo.org.