2010 – Minnesota Structures Collaborative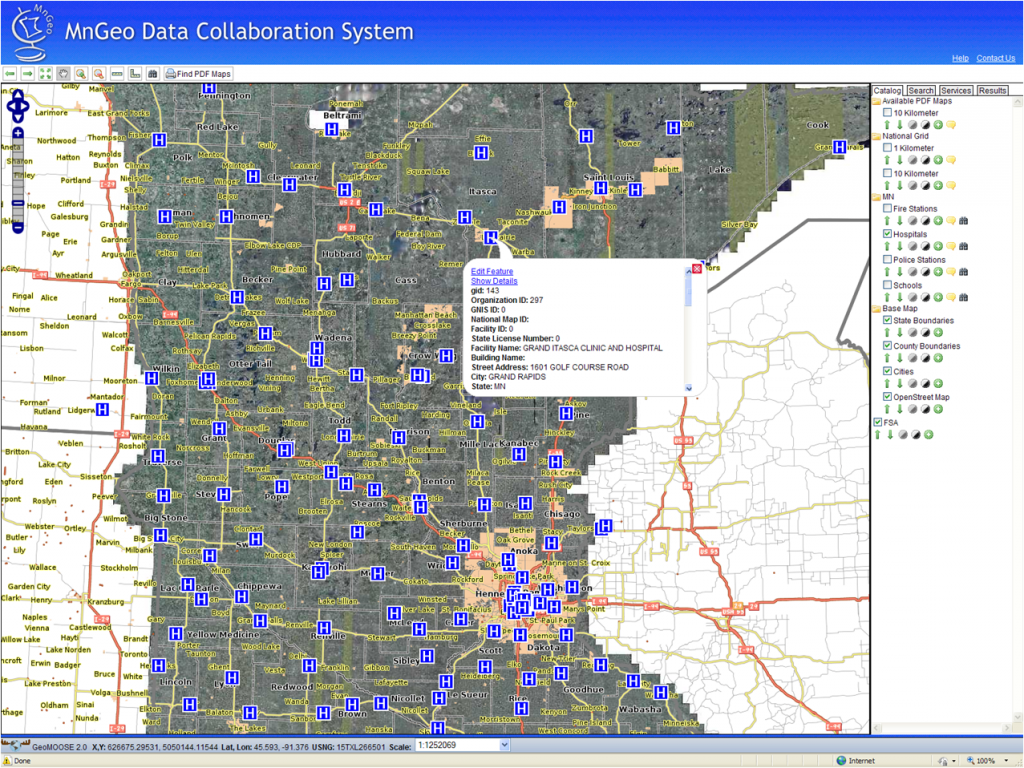 In this project, SharedGeo developed a software platform for the statewide collection, publication and long term sustainable maintenance of data related to structures of importance for preparedness, starting with Fire Stations, Police Stations, Hospitals and Schools.
The project was funded by the Federal Geographic Data Committee and completed in 2010 under a contract with the Minnesota Geographic Information Office (MnGeo). Full information, including an active link to the prototype viewer/editor, is available on the Minnesota Structures Collaborative  page at the MnGeo Emergency Preparedness Committee web site.  It is believed to be a first in the nation effort outside of commercial efforts sponsored by the Department of Homeland Security (e.g. Boeing Corp.) .
The technology base was built with open-source software, including tools for automating loading and edit-input screens for additional layers. An online edit tool could be used by a wide variety of personnel to enhance the data sets through intimate local knowledge. An additional tool made printed maps readily available to local emergency response personnel.
---