SharedGeo Administrative Director Dr. Nancy Read Interviewed by Voice of America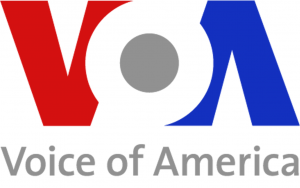 Recently, Dr. Nancy Read, SharedGeo Administrative Director was interviewed by Voice of America about SharedGeo's U.S. Spread of COVID-19 Maps and Analytics website. Other individuals featured in the piece included academics from Johns Hopkins University, University of Virginia, and California State University – Northridge.  The interview by Alex Gorbachev, International Multimedia Journalist for Voice of America Russian Service, was broadcast on Saturday, April 18 to help millions of citizens in former USSR states understand the significant impact COVID-19 was having in the U.S. and how mapping technologies were being employed during the pandemic.
Voice of America (VOA) is the largest U.S. international broadcaster, providing news and information in more than 40 languages to an estimated weekly audience of more than 280 million people. It is carried on a network of more than 2,500 affiliate stations.
Dr. Read's interview (in Russian) is available by clicking this link.