COVID-19 Awareness Map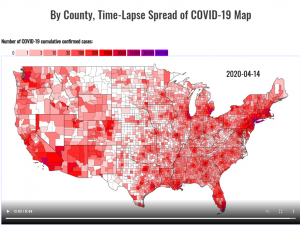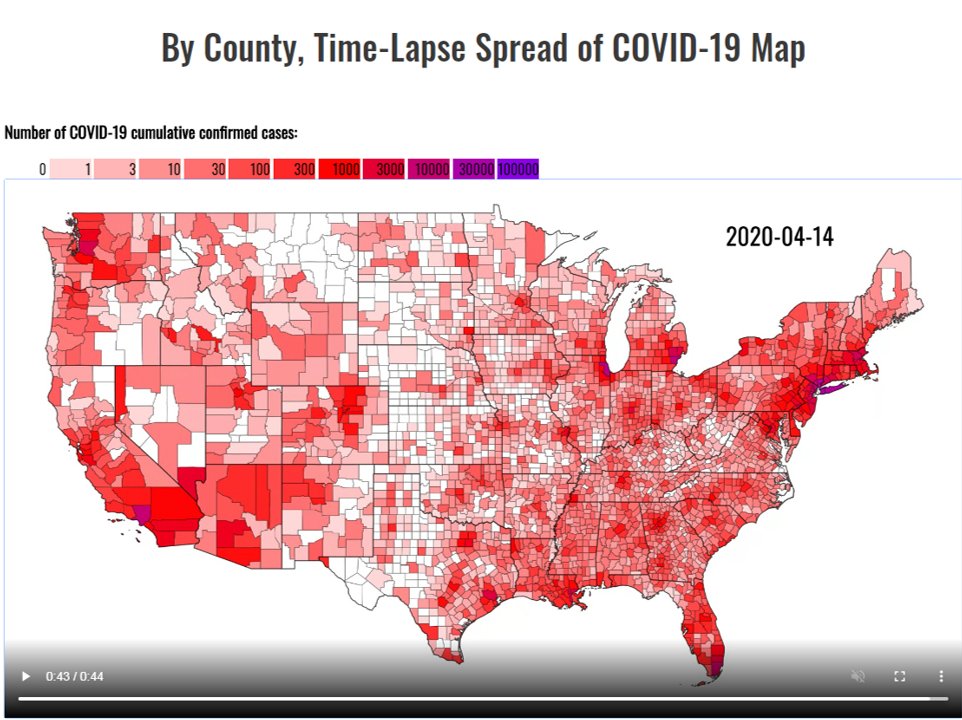 In support of nationwide public service efforts to help individuals and organizations understand the rapidly expanding nature of the COVID-19 virus crisis in the U.S., SharedGeo created a series of maps and related analytics which includes a by-county time-lapse view of the spread.
To view and learn more, go to SharedGeo's U.S. Spread of COVID-19 Maps and Analytics website.